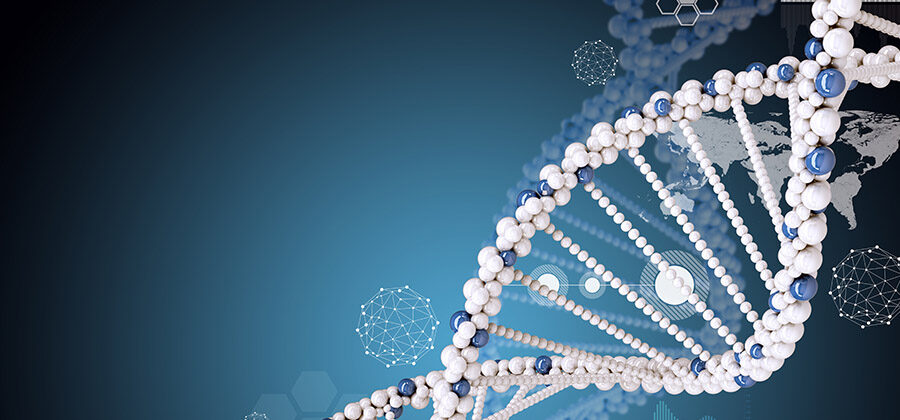 In this podcast, the Head of Clinical interpretation team Eveliina Salminen (MD, PhD, Clinical geneticist) and Executive Director of Strategy Samuel Myllykangas (PhD) are discussing the importance, principles and practice of clinical interpretation in genetic testing of inherited disorders.
Accurate diagnosis of a patient with suspected inherited disorder requires detailed clinical information of the patient combined with family history and genetic testing results. Correct diagnosis confirmed with genetic testing forms the basis for selecting impactful and efficient treatments and surveillance for patients with inherited disorders and enables genetic counselling of the patient and the family.
However, utilization of large gene panels and whole exome sequencing in clinical practice is challenging since these technologies yield hundreds to thousands of variants in each patient. Clinical interpretation is a process where our team of geneticists and clinicians are classifying patient's variants, evaluating their correlations to specific clinical phenotypes and formulating an in-depth report that characterises the observations and underlying scientific evidence.
Speakers
Samuel Myllykangas
Samuel is the Executive Director of Strategy at Blueprint Genetics as well as a co-founder of the company. He is an expert in genome analysis technologies and has extensive experience in bioinformatics and cancer genomics research. Samuel received his PhD from the University of Helsinki and completed his postdoctoral research at Stanford University. At Stanford, he developed high-throughput sequencing technologies such as Oligonucleotide-Selective Sequencing (OS-Seq™). He is an adjunct professor in genetics at the University of Helsinki, an author of several high-impact publications, and an inventor and patent holder of DNA sequencing methods.
Eveliina Salminen
Eveliina Salminen led the clinical interpretation team at Blueprint Genetics until 2019. She obtained her PhD on genetics of multiple epiphyseal dysplasia and osteoarthritis in 2005, followed by postdoctoral studies concentrated in genetics of multiple sclerosis, population genetics, and Mendelian disease-gene mapping at the Broad Institute, MA, USA and National Public Health Institute, Helsinki, Finland. Eveliina has also worked as a geneticist in the Finnish Genome Center in Helsinki with genome-wide and custom SNP chip projects doing project planning, management, genotyping, and data analysis. She has Specialist training in clinical genetics: both clinical (Dept of Clinical Genetics and Prenatal diagnostic unit, Helsinki University Central Hospital) and laboratory experience (HUSLAB, Laboratory of genetics).
Last modified:
October 27, 2020