Videos
Rare Journeys: Mom, Patient, Advocate
Feb 28, 2022
To mark Rare Disease Day 2022, we are honored to share the story of Yolaine Dupont, a rare mother, a rare patient, and patient navigator and advocate.
Yolaine's daughter Ella passed away before her 1st birthday of a then-undiagnosed rare disorder. Six months later, Yolaine received a diagnosis: Ella had X-Linked Periventricular Nodular Heterotopia (PVNH) caused by a Filamin A Deficiency. In our interview with Christele du Souich, MSc, CCGC, CGC, Yolaine tells us about herself and Ella, their diagnostic journey, and PVNH Support & Awareness, a community she founded for patients and their families affected by this disorder.
Do you have a question you would like to ask us or Yolaine? You can reach Yolaine by email at yolaine@PVNHsupport.com and Christele at christele.souich@blueprintgenetics.com.
Visit the PVNH Support & Awareness website to learn more. You can also find more information on Rare Disease Day® here.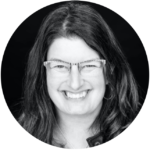 Meet Yolaine Dupont
Mom to angel Ella, who died on March 27, 2009. She is a bilingual marketing and communications professional, a rare disease leader and advocate, founder of PVNH Support & Awareness, an organization uniting more than 700 families from 34 countries impacted by X-Linked Periventricular Nodular Heterotopia and other neuronal heterotopia disorders, a speaker, a rare patient herself as well as daughter to a rare mother, and a patient navigator. She lives in Vancouver, BC, Canada.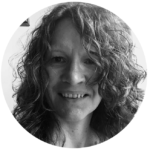 Meet Christèle Du Souich, MSc, CCGC, CGC
Christèle is a Canadian and American Board certified genetic counselor with over 23 years experience in the clinical, pediatric, and prenatal settings.  Throughout her career, Christèle has been very active in rare disease research, publishing numerous original research papers and presenting her work at many national and international conferences. She is an active member of the Scientific Program Committee of the Canadian Association of Genetic Counsellors, and teaches and supervises Genetic Counseling students at the University of British Columbia. In January 2022, Christele joined the Blueprint Genetics Team as the Senior Manager for Clinical Branding.
At Blueprint Genetics, we create and share educational resources from the world of genetics. Explore our webinar archive and other content or sign up to our monthly newsletter to get our latest news delivered straight to your inbox! 
Last modified:
February 28, 2022