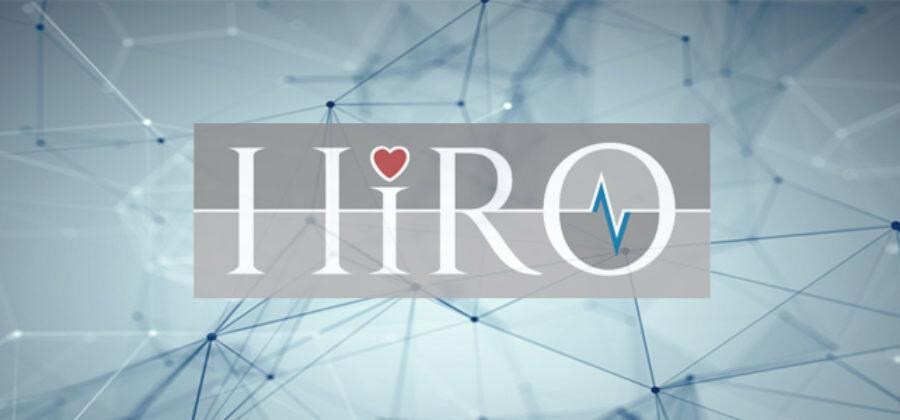 The Pan Canadian Hearts In Rhythm Organization, HIRO, represents a unique multi-center collaborative effort to improve the management and care of patients with rare diseases such as hereditary cardiovascular diseases.  The initiative was originally launched at University of British  Columbia (UBC), Vancouver, by cardiologist Dr Andrew Krahn and his team. Dr Krahn is a professor and the head of cardiology at UBC, and is an internationally recognized expert in the genetic causes and management of cardiac arrhythmias, causes of loss of consciousness, and implantable heart rhythm devices.
In this podcast, Dr Tero-Pekka Alastalo from Blueprint Genetics discusses with Dr Krahn about the HIRO program and walks through the motivation, the history, the goals, and the future of HIRO. The podcast also involves discussion on using genetic testing in hereditary cardiovascular diseases, and how this unique international initiative could be used as an operative model in other rare diseases and in other countries than Canada.
HIRO's vision is to bring together individuals suffering from inherited heart rhythm conditions to create a strong and unified network that will strengthen the medical community's understanding in this specialty area of cardiology. Blueprint Genetics is excited to be one of the long-term supporters of the HIRO program.
Speakers
Tero-Pekka Alastalo
Tero-Pekka is the Executive Director of Medical, and also a co-founder at Blueprint Genetics. He is based in San Francisco and holds various responsibilities in the North American operations of the company. Tero-Pekka has an MD-PhD degree and is specialized in pediatrics and pediatric cardiology. He has a PhD in molecular and cellular biology as well. During his 3-year postdoctoral training at Stanford University School of Medicine, he focused on the molecular genetic mechanisms of cardiovascular disease.
Andrew Krahn
Dr Andrew Krahn is a professor in the division of cardiology at the University of British Columbia. His clinical expertise is in management of cardiac arrhythmias. Current research interests include investigation of genetic causes of arrhythmias, causes of loss of consciousness and implantable arrhythmia device monitoring. He is a member of the Canadian Cardiovascular Society Council and president (2018 ‐ present). He is the Sauder Family chair and UBC chief of cardiology, and the Paul Brunes chair in Heart Rhythm Disorders. Dr Krahn has research funded by the Heart and Stroke Foundation and the Canadian Institutes of Health Research. His research has been published in multiple scientific journals such as, but not limited to Circulation, JAMA, Journal of the American College of Cardiology, The New England Journal of Medicine, Heart Rhythm, Journal of Cardiovascular Electrophysiology and European Heart Journal.
Last modified:
October 27, 2020